Drum asphalt mixing equipment is being installed in Kenya
400 kilometers of roads
 Tanzania
 July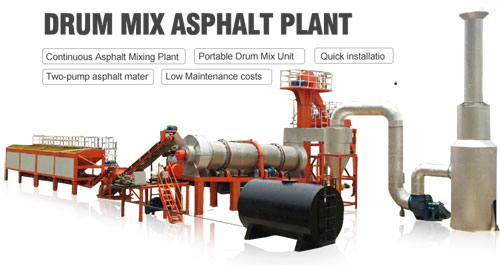 On May 20, 2020, the last batch of parts was loaded onto the transport vehicle and left the Sinoroader Machinery Plant, and the 20ton drum asphalt mixing plant embarked on the road to Kenya.
Customers see our website and leave a message to us, they need to repair 400 kilometers of roads. Our sales manager patiently introduced him to detailed information and helped him learn the required information. Finally, according to customer requirements, our sales manager recommended him DHB asphalt drum mixing plant and asphalt paving machinery. The client was very satisfied with our professionalism and said he saved him a lot of time. From the customer's order to delivery, all the employees of Sinoroader did not dare to slack off, finished the production with quality and quantity and successfully sent the equipment to the customer's site.
At present, under the guidance of our engineers, customers are installing and debugging step by step. The equipment has the advantages of high efficiency, large output and easy transfer. Soon to be used in production !