CONTACT US X
WEBSITE GROUP SITE
Sinoroader Synchronous Chip Sealer in Mozambique
 Mozambique
 July 17th,2020
On April 30, 2020, our international marketing department received customer inquiry about the purchase of a chip sealer HGY5318TFC, and clients leave said "we have some urgency in making this deal happen". Our professional sales manager Vivian gets in touch with customers quickly through the information they leave to us.
After communicating with the customer.Clarified customer needs and project deadlines.A scientific and reasonable procurement plan was formulated for the customer.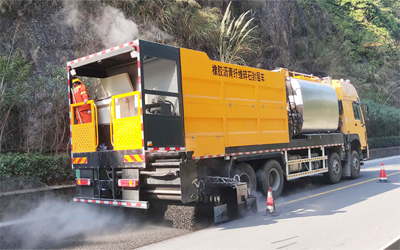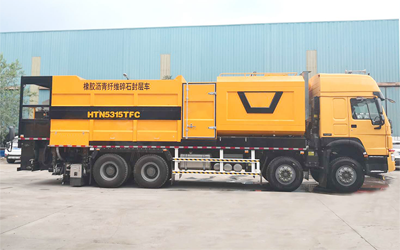 After receiving the advance payment from the customer, our production department began to put into production .The truck sent to Mozambique on June 12, 2020. The equipment is suspected of being put into construction.
Customers are highly satisfied with the quality, performance and efficiency of the equipment, and said" saved us a lot of time and costs". Thanks to the personal efforts of Vivian Manager and all the employees of Sinoroader.
Sinoroader Synchronous Chip Sealer is mainly used for the construction of the lower seal layer and the upper seal layer of the road pavement, the construction of the new and old pavement with additional wear layer, the construction of the asphalt pavement, and the separate application of asphalt gravel in special cases. Synchronized chip sealer can make the asphalt binder and the aggregate have the fullest contact, so as to achieve the maximum bonding degree between them. Asphalt pavement has better anti-skid and anti-seepage performance after synchronous crushed stone seal layer, it can effectively cure the hazards such as poor oil, grain dropping, slight net cracking, rutting, subsidence and so on. This technology can be used on both high-grade highways and ordinary highways.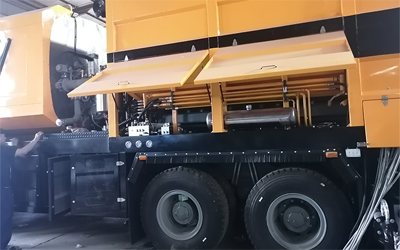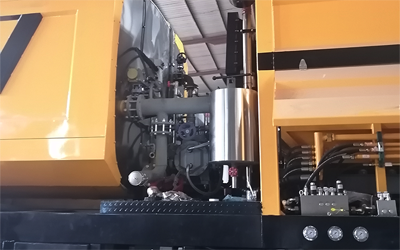 1. Equipment For Sprinkling (Spreading) Asphalt Binder And Aggregate Simultaneously To Ensure Maximum Surface Coating Strength Between The Two.
2. Low Construction Cost
3. Increase Road Friction
4. Improve Pavement Waterproofness
5. Extend Road Life
6.10-15 Years Road Maintenance Performance
7. High Efficent
8. Quickly Restore Traffic